The rumours are TRUE!
We're very pleased to confirm that we are back in business for INFEST 2022.
We're sorry to have kept you all waiting, so a massive thanks for keeping the faith and sticking with us while we work things out.
Good News!
The good news is that we have a new allocation of halls rooms at the University at the Green, but don't delay as they are selling FAST!
Due to the new private building owners, we've had to accept a price increase per night, but the total for a 3 or 4 night booking for either Townhouse or En Suite rooms is still very competitive, and much cheaper than local hotels.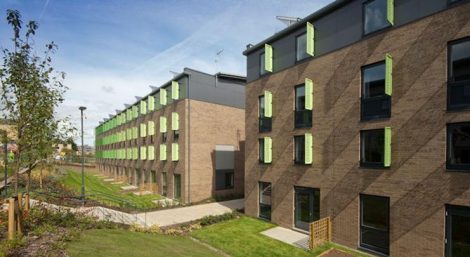 Ready to book?
Click here to book your festival tickets and accommodation.
We're happy to confirm that all existing bookings from 2020 will be honoured at the price you paid*. If you need to check the status of your old order, you can look it up via Gigantic's self service Order Tracker here. or email them here, or you can call them on +44(0)115 807 7900 (Gigantic opening times are here).
If you prefer to stay in hotels or B&Bs, do get booking** as we are definitely coming back 26-28 August 2022 (our usual Summer Bank Holiday weekend) and you can expect an official warm-up show on the evening of Thursday 25th August too, in central Bradford.
Who's Playing?
We'll soon be unveiling out new 2022 artwork and a brilliant line-up, that you can trust will be top class!
We're aiming to include as many acts as we originally announced for 2020, but of course many artists' plans have changed so expect some new names too…
* providing you didn't request a refund
** consider booking a cancellable hotel or B&B if you want peace of mind. The world isn't quite back to normal, but almost…