DJ FRITZ
– NL
Having DJ'd many Dutch events he is now targeting international dance floors; spinning at Leipzigs WGT this year he now heads for the UK's Infest…
EBM to techno, darkwave to witchhouse, neofolk to power noise and electro to industrial.
Anything dark or harsh sounding that he can dance to!
DJ VICTORIA
– UK
Founder of Exit the Grey (London). Former resident of Nightmare (Nottingham) and Slimelight (London).
International guest appearances including Club 666 (Vienna) and Death Guild (San Francisco).
Expect a set filled with synthetic, melodic, lyric driven tunes you can't help but dance to!
DJ RICHHYBRID & DJ ESKIMOBLUE
– UK
Eclectic is the watchword with these Leeds based Dj's. Establishing their clubnight Resurrected in the city in 2005 the guys are old hands when it comes to Goth, Industrial, Metal, Indie, EBM, Electro and Alternative.
Expect the unexpected from these Infest Veterans!
DJ BORG
– BE
Assimilation began sometime in the 80's in a bar somewhere in Belgium… Playing a mixture of the best danceable weird shit you can find out there, DJ BORG has assimilated crowds worldwide, with disturbing and brutal Electronic attacks of Body Music.
Infest is next… Resistance is Futile!
DJ SIMON BRIGGS
– UK
Ex Slimelight (London) now Exit the Grey (London) and Beat Nation (BE). Guest appearances in Tokyo, New York, Athens, Dusseldorf to name a few… Festival slots at EuroRock (BE) Infest (UK) & ElectricXmas (SE) & soon to be playing Castle Party 2017 (PL). Simon plays classic and new EBM, Electro Industrial, and Synth driven dark music!
DJ ZOMBIE CHRIS
– UK
Rising from the grave when a group of locals played XP-8 in reverse, DJ Zombie Chris was born…
A rotten zombie DJ struggling by in a dog-eat-dog, human filled world… Expect classic dance-floor fillers and lashings of new bands, or new BLOOD, during Chris's sets.
DJ BARBARELLA
– NO
"I plug you in, Dim the lights"
Miss Barbarella has a lot of tricks up her sleeve and a passion for Djing is one of them. She loves dark techno beats, and EBM mixed with filthy industrial noises. There will always be some special treats in her sets and she is ready to bring a bucket of fun to Infest!
DJ JOHN E SMOKE
– UK
Founder member of electro punk act Flesh Eating Foundation and the deaf/blind human companion of unofficial infest mascot guide dog JJ.
Expect him to usher forth sounds from the harder and more experimental end of the electronic spectrum for his infest sets.
DJ JO THE WAITER
– UK
Resident Slimelight DJ and a keyboard player for Dark Electro band Global Citizen he has since built a great reputation for playing Dark Electro, 80's Electronic, Industrial, Goth and Post-Punk at some of the UK's best club nights and twice along side his electro hero Gary Numan at The Electric Ballroom and The Scala.
DJ DIRK IVENS
– BE
Skullscraper is back! A man who needs little or no introduction… Hero of the Belgian EBM and Noise genres, with a history and influence that will make your eyes water.
Returning to Infest to spin cool tunes, just for us. It's always a pleasure to host the scene legend that is Dirk Ivens!
DJ BIGNICKB
– UK
He is taking a break from infiltrating secret installations in the former Soviet Union to entertain us at Infest…
Having guested or resided at Rubberclad Battlefield, Exit 80's, Club Lash, Analogue Trash, Black Planet, Sin City, Elektrode, Ara BIGNICKB is a mainstay of the Manchester Alternative scene…
DJ KATALAMODE
– UK
A Manchester-based DJ, musician and producer with a long and varied history of performing the entire spectrum of electronic music across the UK and European underground club scenes.
Her adaptable style allows her to be just as comfortable throwing down a new wave set of dark/industrial techno as she is bass-heavy beats for the harder alternative dance scenes.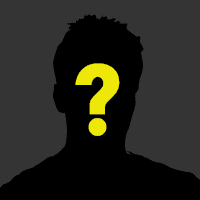 DJ TO BE CONFIRMED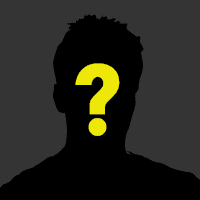 DJ TO BE CONFIRMED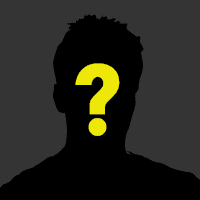 DJ TO BE CONFIRMED