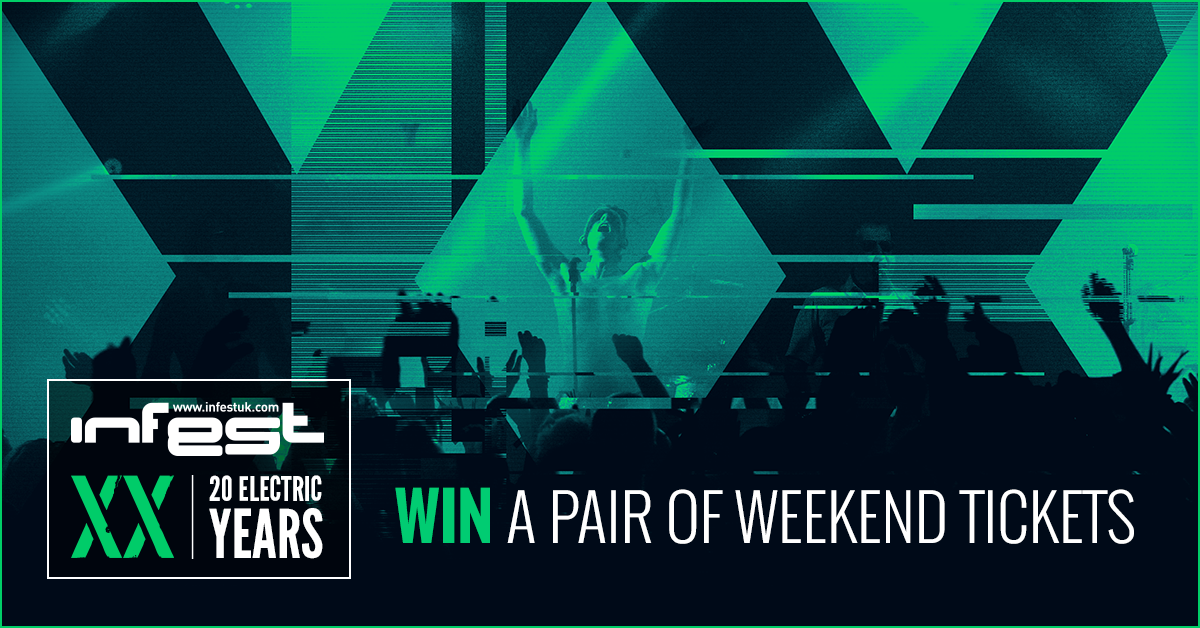 Dear Infest fans,
As many of you will have already worked out or heard on the grapevine, 2018 will mark the 20th Infest Festival, AKA INFEST XX
We want to do something a little different in 2018 and we have quite a few ideas, but we would appreciate your feedback to help us decide what's best.
On one hand, we want to bring back friends and artists who have been a pleasure to work with and watch over the years, BUT we also want to keep things fresh and bring you the future of electronic music. What do YOU think would work best?
We also have some ideas about how to make the show bigger and better, but what would YOU enjoy the most?
As ever, we want to know who you'd like to see on stage, so please take a look at the list and TELL US.
To encourage you to join in with this process, we are GIVING AWAY 1 x PAIR OF WEEKEND TICKETS to this special anniversary show if you agree to join our mailing list.
Once the poll closes we will pick one lucky winner at random.
Good luck and THANKS for your input.